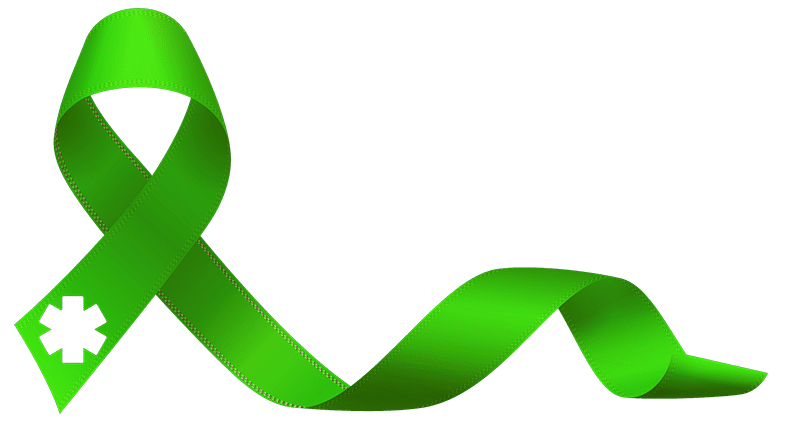 EMS Gives Life is a 501(c)3 non-profit organization whose mission is to promote, support, and facilitate living and deceased organ donation by the EMS provider and first responder community.
Learn More
• 

107,000+ people are on the national transplant waiting list.

•

  85% of patients are waiting on a kidney transplant.

• 

11% of patients are waiting on a liver transplant.

• 

39,000+ transplants were performed in the U.S. in 2020 with lifesaving organ donations from 5,700 living donors and 12,500 deceased donors.

• 

17 people die each day, or 6,000+ each year, waiting for an organ on the transplant list.

*Stats from the Organ Procurement and Transplantation Network, Health Resources and Services Administration, U.S. Department of Health and Human Services
• 

If a kidney donor is ever in need of a kidney, he/she goes to the top of the priority list.

• 

If a liver donor gives a portion of his/her liver, it will grow back to its original size and be fully functional in two to four weeks after surgery.

• 

A deceased donor can impact the lives of up to 8 people with multiple lifesaving organs.

• 

A donor does not need to be biologically related or even of the same ethnic group to be a successful match.

• 

A non-directed, altruistic organ donation can start a chain of successful transplants, with the current record of a chain of 35 kidney transplants, starting with one donor giving her kidney to a stranger, and being recognized by the Guiness Book of World Records in 2020.
A Promise to First Responder Donors
In 2020 Pro EMS Paramedic Supervisor Will Lindberg decided to become a living donor, and had to navigate the process largely on his own. His story not only inspired us – it made us resolved to the mission that no first responder organ donor would have to navigate this process alone.

Join The Movement. We're Just Getting Going!
Step One
Learn about what we're doing, who we're helping and how we're doing it.
Step Two
Learn more about what organ donation is, and what the process is like
Step Three
Get involved – Support our mission
"You can give something without truly losing anything."
Will Lindberg, Paramedic, Pro EMS
Consider making a donation to help further our mission.
Your support makes a difference. By enabling our goals of educating and empowering the EMS community about organ donation, you can help save lives.