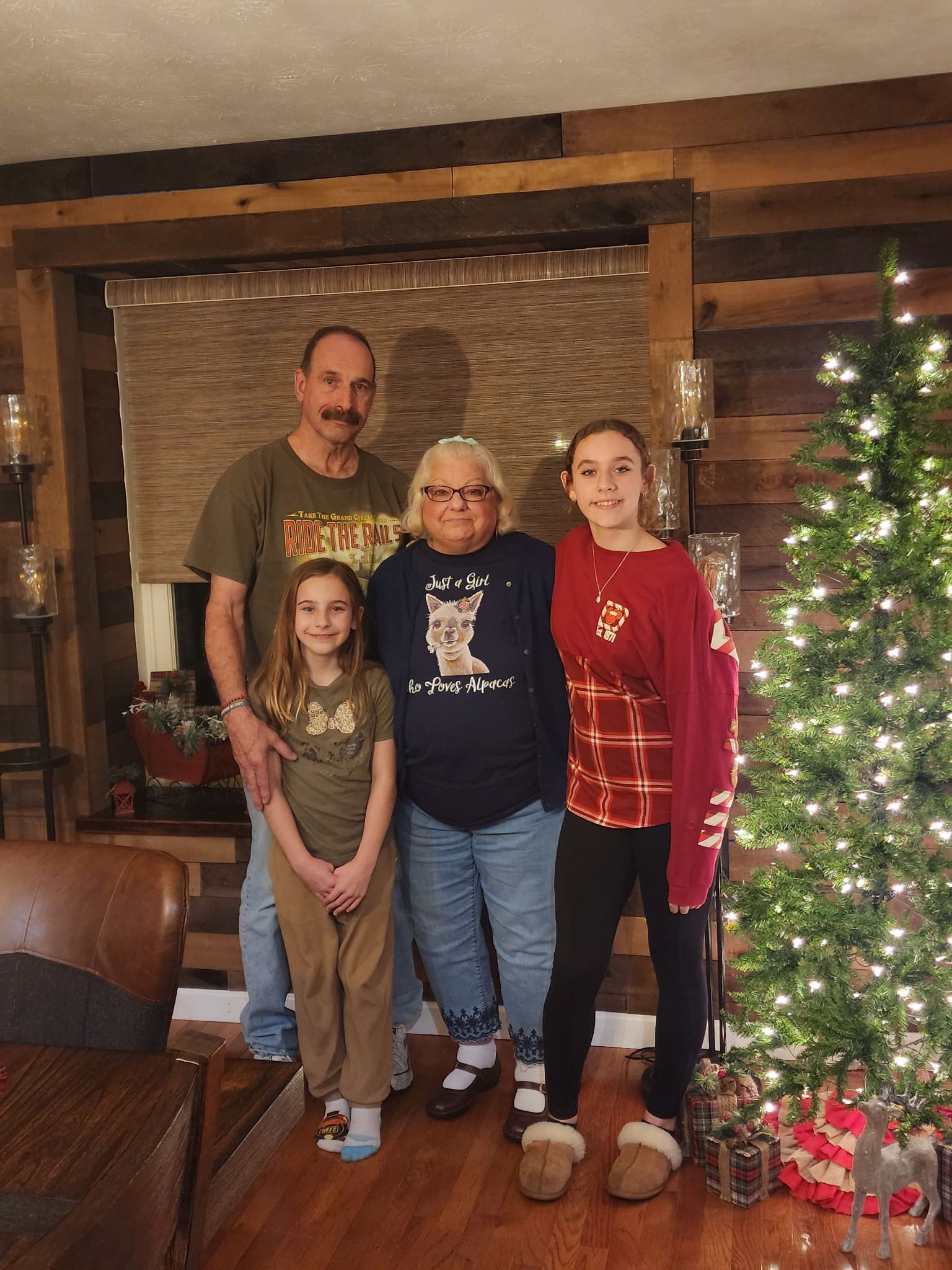 Firefighter EMT Moe Bateman Needs Your Help to Find a Liver Donor for wife Paula.
Moe Bateman, a career Firefighter and EMT, needs your help to save his wife, Paula. After retiring as a Lieutenant after 23 years with the Winchendon Fire Department, an Assistant Chief after ten years with Royalton Fire, and a 38-year career at Digital-Compaq-Hewlett-Packard, Moe continues to work as an FF-EMT with Lancaster Fire Rescue and an EMT with Wood's Ambulance. He has spent his entire career dedicated to saving lives. And now he needs help saving someone he can't rescue on his own – Paula Bateman, his wife of 46 years.
Paula needs a liver transplant to live, and a living donor is her best, perhaps only, chance of survival.
Paula has struggled with health issues for several years. Moe and Paula have battled their way through each medical hurdle together. But this time, they can't do it alone. Moe and immediate family members are either not eligible to donate or are not matches for Paula. Therefore, none can be her liver donor.
Paula's Medical History of Liver Disease
Paula was diagnosed with liver disease in 2014. After several months of ruling out other possible causes for her symptoms, UMass doctors determined her liver was failing. They suspected at the time that the onset of her liver failure may date back to the late 1990s and went undiagnosed until 2014. Paula's care was eventually moved to the Lahey Hospital & Medical Center, where she is being treated for advanced liver disease and is currently a patient in the Transplant Center.
Paula undergoes various scans, MRIs, and extensive bloodwork every three months while she waits for a liver transplant. As her symptoms have worsened, she suffers from abdominal fluid buildup and requires paracentesis weekly to remove 8 liters of excess fluid. She has had to undergo variceal banding to control her blood pressure which is common for those with advanced liver disease. She has had two hospitalizations for hepatic encephalopathy, another frequent complication of advanced liver disease. She also had a TIPS procedure (stent) to relieve the blood pressure flowing through her diseased liver to help stop fluid buildup.
To say that Paula has been through a lot and continues her battle every day is an understatement. A successful liver transplant is the only remedy available for Paula.
"The gift of life is a blessing from God.  I pray someone will save Paula's life since I cannot."  – Moe Bateman, husband, Firefighter EMT
Becoming a Liver Donor for Paula
Did you know that the liver is the only organ in the human body that regrows to full size and functionality when a portion is removed? It does, and only in a matter of weeks!
And did you know that a transplanted portion of one person's liver will grow to full size and functionality in the recipient? It does!
Paula had a potential donor ready to donate in early 2022, but a last-minute medical decision by the transplant team called off the surgery and determined that the donor was not the best fit for Paula at the time. This generous person, Moe's fellow firefighter, was ready to give the gift of life to Paula… and her family. Unfortunately, Paula's search for a donor continues.
A Successful Donor for Paula Should:
Have a compatible blood type A or O
Be between the ages of 18 and 60
Be in good physical and mental health
Have healthy liver and kidney function
Be a healthy weight with a BMI of less than 32
Be willing to abstain from alcohol until fully recovered
Be prepared to commit to pre-donation evaluation, surgery, and recovery at Lahey Hospital & Medical Center in Burlington, MA.
For a more detailed list of living liver donor requirements from Lahey's Transplant Center, click HERE.
Important Information for Potential Donors
Paula is a patient in the Liver Transplant Program at Lahey Hospital & Medical Center.
There is no financial burden for donors. Paula's health insurance will cover evaluation and surgery. There are additional resources to reimburse lost wages, travel, and lodging.
Testing and surgery must be done at Lahey Hospital & Medical Center. Donors traveling from outside of Massachusetts can request a expedited testing schedule to minimize travel.
Recovery from liver donation varies from patient to patient. Typically donors spend 5 to 7 days in the hospital, with 6 to 8 weeks out of work. For those with jobs requiring physical exertion, a return to work may require light duty or extended leave for 8 to 12 weeks total.
EMS Gives Life will support potential donors, from considering donation through the donation process.
There is no commitment to learning more.
All inquiries are held in complete confidence by EMS Gives Life.
For a more detailed on what to expect for liver donor surgery and recovery from Lahey's Transplant Center, click HERE.
Would you consider being Paula's liver donor?
Sign Up to be a Liver Donor for Paula
Take the first step to start the screening process.  There is no commitment to exploring the idea of being a liver donor.
Your liver will grow back to full size and functionality in a matter of weeks!
And the donated portion of your liver will also grow to full size and functionality.
Paula's health insurance will cover your testing, evaluation, and surgery.
Hospital donor funds and Donor Shield will reimburse you for lost wages, travel, and lodging.
EMS Gives Life will be with you, every step of the way!