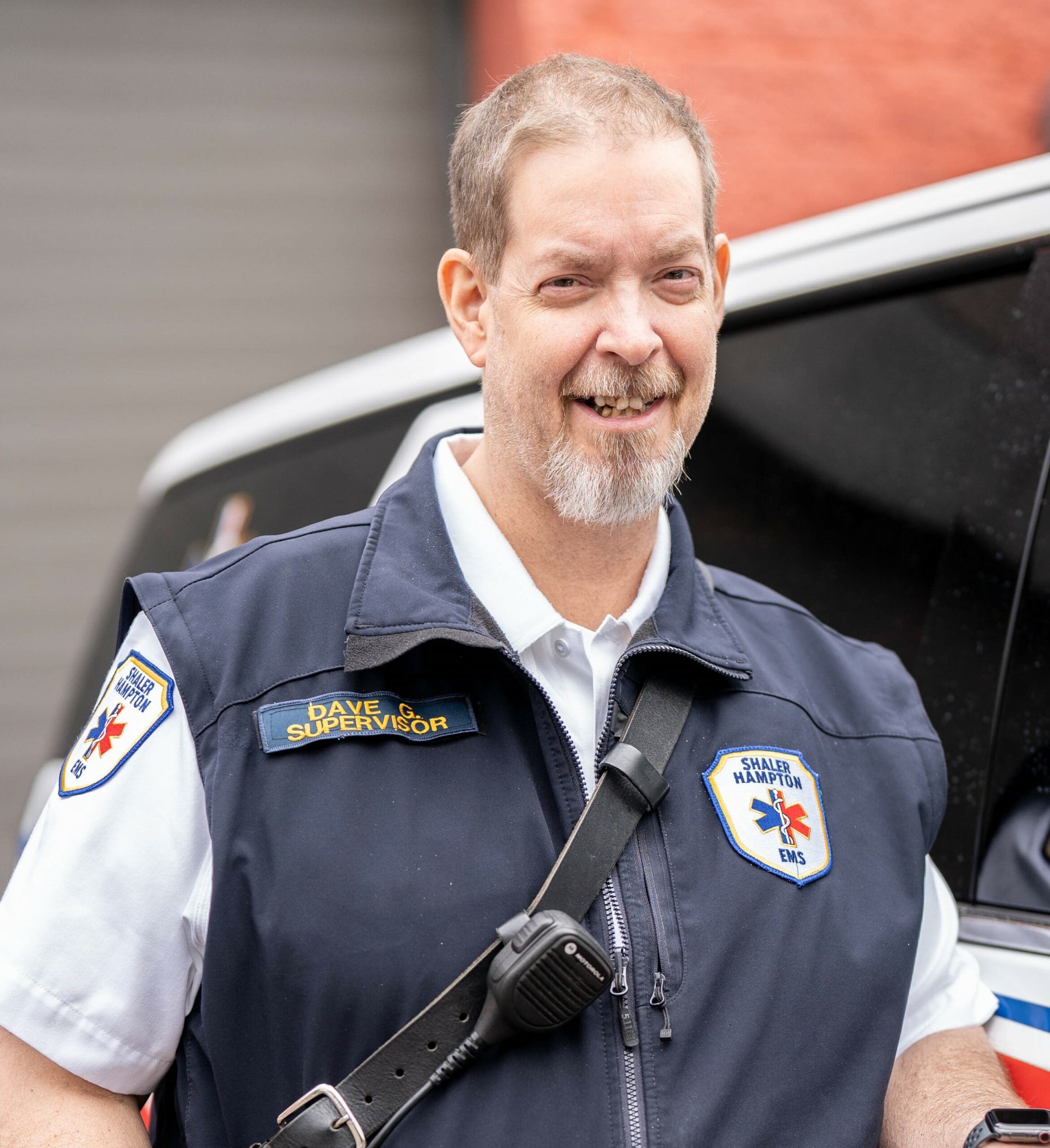 Help Dave Gallagher Find a Kidney Donor
My name is Dave Gallagher. I am looking for a living kidney donor to allow me to continue to live and enjoy the time I have with my wife and dogs. I would like to get back to being able to do the things I took for granted before.
My wife Donna and I have been married for 27 years. We have 3 pugs that are like our children, Frankie, Charley and Matty. They each have very different personalities, but they all tend to be a bit stubborn when they want something. My wife is a wonderful woman who supports me. She goes out of her way to make sure I am taken care of and have what I need. She always puts the needs of others above her own. She is an amazing woman.
Besides spending time with my wife and our dogs, I enjoy music, movies, playing games, and watching sports. I also like taking scenic ATV rides through places like the mountains of West Virginia and through Maine, which is stunning when the leaves change in the Fall.
I am a paramedic supervisor for Shaler Hampton EMS in Pittsburgh. I started in EMS in 1992 as a volunteer EMT. I have always enjoyed helping others. We moved to South Carolina in 1996 where I was hired as an EMT for Horry County EMS. I trained as a paramedic and firefighter when they merged Fire and EMS into Horry County Fire Rescue. In 2002, we returned to Pittsburgh to care for my widowed mother-in-law who was bound to a wheelchair. I started at Shaler EMS as a paramedic, working my way up to supervisor. As a supervisor, one of my duties is to back up the crews on high-priority calls running out of an ALS squad. I also handle all the scheduling and ordering of medical supplies for the service.
Watching my husband suffer the last few years has been unbearable. The upheaval in our lives has been tremendous.  We hope that we find our 'living angel' to donate a kidney so that our world will return to how it used to be. My gratitude to this person would be immense!
My Medical History with Kidney Disease
I was diagnosed with IgA nephropathy in 2020 after being admitted to the hospital with pancreatitis caused by a gallstone. While there, they noted that my creatine level was high and referred me to a nephrologist. The nephrologist did a biopsy and made the above diagnosis, initially telling me that my kidney function was about 15% of normal. The nephrologist started me on medications to slow the progress of the disease. None helped, and I was put on the kidney transplant waiting list.
I contracted COVID-19 in January 2022 and became very ill, resulting in hospital admission.  My creatine level spiked, and I had to start dialysis. I do peritoneal dialysis for 9 hours each night from home, making it difficult to keep working every day.
Would you consider being Dave's kidney donor?
Sign Up to be a Kidney Donor for Dave
Take the first step to start the screening process.  There is no commitment to exploring the idea of being a kidney donor.
Good news…
If you're healthy enough to donate a kidney, you can be a donor on Dave's behalf!
You don't need to be a match.
You can do testing, evaluation, and surgery at a hospital close to home and on your schedule.
You will get cost reimbursement for lost wages, travel, and lodging.
You will be prioritized for a kidney donation in the unlikely event that you need a kidney transplant in the future.
You can receive mentoring from a living kidney donor.
The National Kidney Registry's Donor Shield and the National Kidney Donation Organization provide resources and supports to living kidney donors. And EMS Gives Life will be with you, every step of the way!
Click here to learn more about living kidney donation, donor resources, and best practice approaches to donating your kidney to a specific recipient.